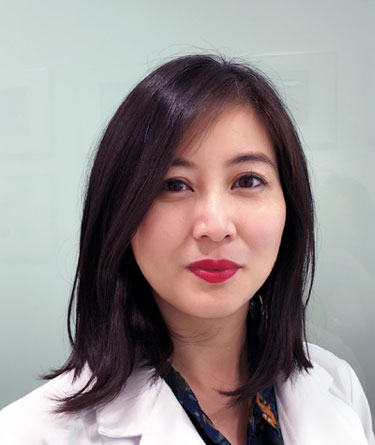 Dr. Cindy Huang
Primary Care - Acne Treatment
Skills :

General Practice | Family Practice | Acne Treatment

Language :

English | Cantonese
Overview
*** PLEASE NOTE THAT WE ARE NOT ACCEPTING NEW REFERRALS AT THIS TIME ***
Dr. Cindy Huang is a Canadian board- certified family physician with a special interest in acne treatment. 
Through her family and cosmetic practice, she has seen how delays in treating acne and preventing scarring can physically and emotionally impact patients. This prompted her to launch Primary Care Acne Clinics with Dr. Joan Li to provide timely access to medical acne treatment to prevent scarring.
In additional to medical treatments,  her experience in aesthetic medicine allows her to provide a wholistic approach to acne including the integration of skin care and scar treatment.
Special Acne Interests
Other Interests
College of Physicians and Surgeons of BC
Canadian Board of Aesthetic Medicine.  National Council of Laser Certification (NCLC)
University of British Columbia