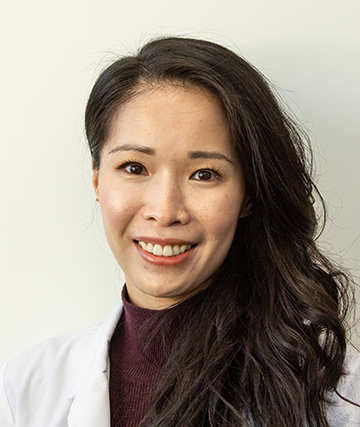 Amy Low
Nurse Practitioner
Skills :

General Practice | Medical Education

Language :

English
Overview
Amy graduated with a Bachelor of Science in Nursing from BCIT in 2009. She received her Advanced Specialty Certificate in Critical Care in 2011. After practising many years as a registered nurse in cardiac surgery and critical care,  Amy pursed her career goal to become a Nurse Practitioner. She obtained her Masters of Nursing-Nurse Practitioner from the University of British Columbia in 2020.
Amy has interests in cardiology, family medicine, preventative medicine, and finding solutions to health care access. Outside of work, she enjoys staying active, spending time with family, and travelling to the Okanagan to discover local wineries.
Expertise
Nurse practitioners are advanced practice nurses who have completed Master's level education and advanced clinical training. This enables nurse practitioners to blend nursing and medical knowledge to support a holistic approach to patient-centred care.
Nurse practitioners are licensed to practice independently and in a team based approach in medical practices covered by the BC Medical Services Plan.
Nurse practitioners:
diagnose and treat medical conditions
order and interpret diagnostics tests
prescribe (most) medications
refer to specialists
can be the most responsible provider for patient care.